PASSION OF THE YOUTH

"When life gives you chances, just grab them, because life is what you make of it, and if you don't capture your dream, then someone else will"– says Dynet Fremcitha Fernandes, One of the rising youth faces of our parish.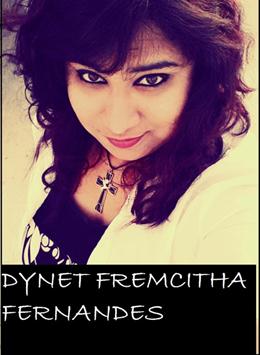 A restless youth knows no boundaries, and so does Dynet. Life gave her opportunities and never did she let them go unanswered. Her life revolves only around her talents. Blessed with abundance of talents Dynet has risen from zero to a height unimaginable inspiring the life of so many. She believes that life is what you make of it. Blessed with a heart so innocent and soft, she has never said no to help someone. She says "If I don't give a helping hand then who else will". What a noble thought to inspire all of us!!!???….. She believes in making the most of her moments.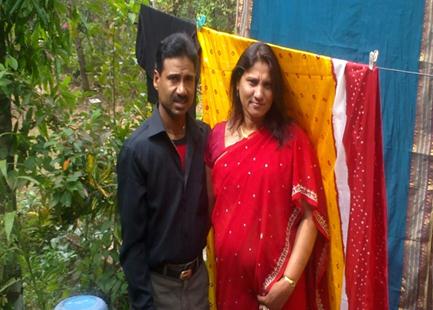 Dynet Fremcitha, One and only born to Daniel and Flavia Fernandes on 16th February, 1994. "One is equal to many"-says Daniel Fernandes, father of the youth.  "We have always thanked the almighty for blessing us this angel, who is equal to many in our life. Dynet is, was and will be the soul of our threesome small family. She has made us proud from the day she was born." This youth has never known boundaries. "Our daughter has always been independent. She has always listened to her heart, fallen into dust and risen again. She has never given up, and has always lived unto fulfilling not only her's but also our dreams.", says Flavia Fernandes, mother of the youth admits. She also admits "Recently she forced me to sing for the auditions of the Gulf Voice of Mangalore 2014. After 21 years taking a stage was not easy, but she supported me, and gave me the strength. Dynet's matured words "mum you take one step and rest leave it to God".

Despite all her health issues, Dynet has always done what she wanted to do; she completed her 12th in Indian School Al Wadi Al Kabir, in the year 2012, and her Bachelors in Business Administration in Waljat College of Applied Sciences. From the start of her school days, Dynet has always been a well known face in her circle.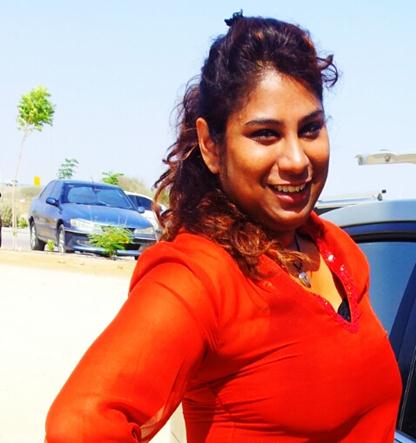 She has taken part in competitions, from debates, to public speaking, and Talks to students. Honing the oral and writing skills, she has won litrary awards in many competitions, at school level.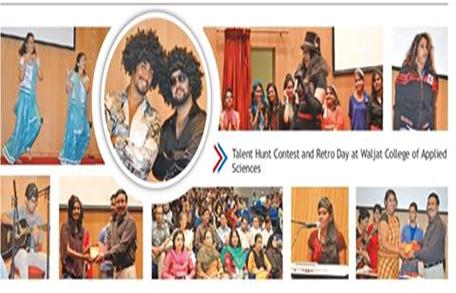 "My world is all about extra curricular" says Dynet. Her teachers called her the Living Dynamite of the school, whether it is singing, dancing, writing or even creating trouble. She does not have a word 'No', in her dictionary…!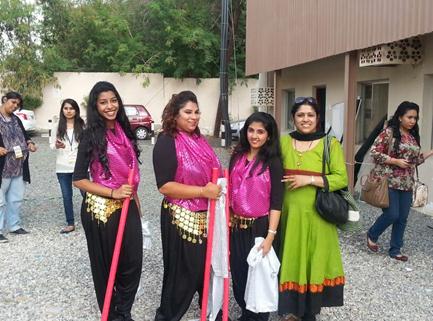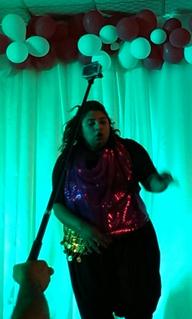 "Dynet has been the only girl who has troubled us the most, let it be bunking studies, or even in class while teaching but her grades have always kept us shocked and wondering" says a teacher of the youth.

Dynet has always been a popular face among her friends. Just like her unique name, she herself is unique in many ways. Her mother says, "On her first birthday itself Dynet created a living nightmare by dropping acid on herself" "The biggest scare of a parent's life is when they know that their child is going to leave them behind, but our Dynet has always been a fighter. When her friends would see her, they would tease her, despite all of it, Dynet has always told me, "mum, I have strength no one knows off", and I believe she does. "From the time she was born, Dynet has been fighting to live, with her weak health, a hurt body, she has never let any of it come in her way."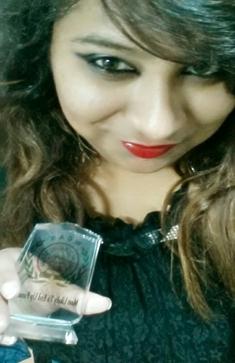 Her next phase of life was when she joined WALJAT COLLEGE OF APPLIED SCIENCES. Upon completing her final year in BBA and receiving the final award of "MOST LIKELY TO BE famous" for a multifaceted personality which we all believe she will be, she is still the most popular face of the college. Crowned WALJAT IDOL, whether it is within or outside the college, she has brought awards for herself and the college as well. In the past 3 years she has won many awards, in the categories of dancing, singing, writing, speaking skills, sports and various other activities.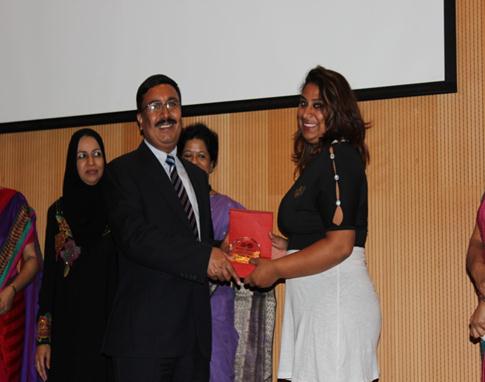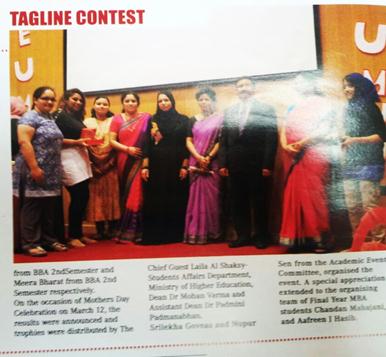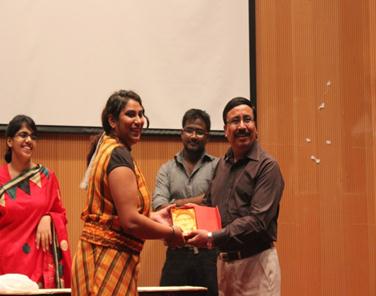 She is one of those students who has never many of those award go without her name on it".

"Dancing is blood to me, and blood is what keeps me alive" says the proud youth.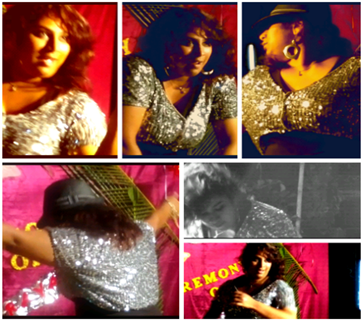 Dancing has been Dynet's biggest reason to live a happy life.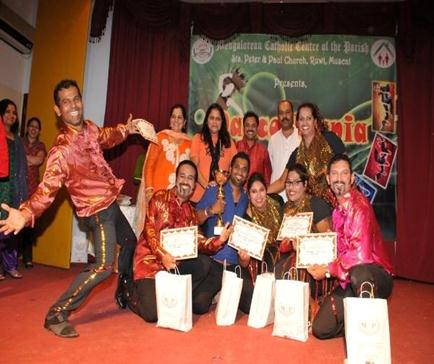 She has not only been a performer but also a choreographer herself.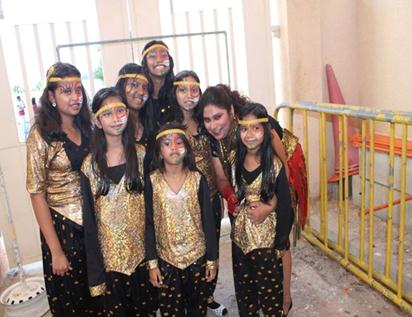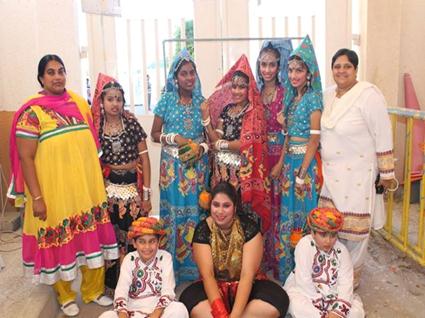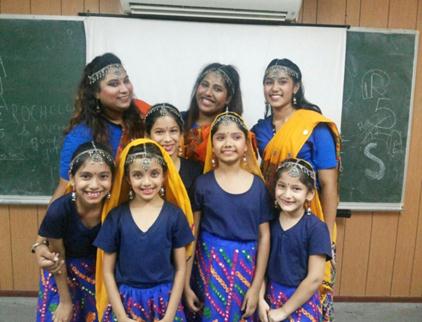 . S
This does not mean all her other talents were not cherished by her. She has gained equal royalty and justice among all her talents.

One of her other most cherished talent, is her oral and writing skills, she has already written 48 poems, 73 articles and reports and a couple of short stories. She has been actively writing on the blogs of mccpoman and also contributed a poem in the coveted magazine (souvenir) 'Zarr' of mccp published for the Gulf Voice of Mangaore-Season 4. When she was asked if she would ever publish her poems, she said proudly "It's not for publishing, but it would be a gift to my husband on the day we would marry". When asked who it would be, she says, "God still has plans for me, it isn't time yet, so why waste time trying to change God's plan". Her mum says,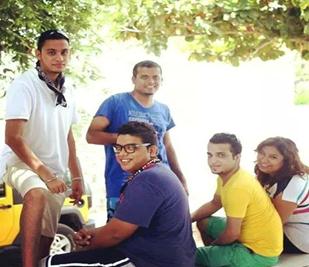 "She has more male friends compared to a female ratio, she has been more of a tom boy".

As much as she is hyper active in the outside world, it doesn't compare to what she is inside the house. "Our daughter is a combination of two extreme ends" says her dad. "Dynet is a very jolly, innocent, talented, understanding, lovable and active youth in the outside world, but at home she is a girl wrapped in her little dream world". Unlike other children, inside the house she does not like to communicate, or even be around anyone. She likes being locked up in her room, either writing, or singing, or dancing, or just watching a movie by herself.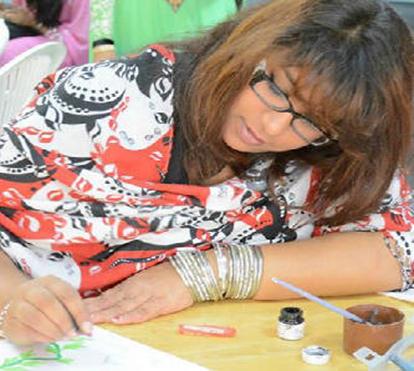 Dynet uses her talents to involve herself in community activities which call for noble service, and thus very well known in MCCP community in a short span, since she is associated… i.e since last 2 years. She has been enlisted as one of lead choreographers today for most of the events at the community level or parish (Ruwi & Ghala) thus has motivated many to live their dream as they stepped on the stage for the first time. She has carved a niche… amongst the talented youth of the community, through her multi-faceted talent nature…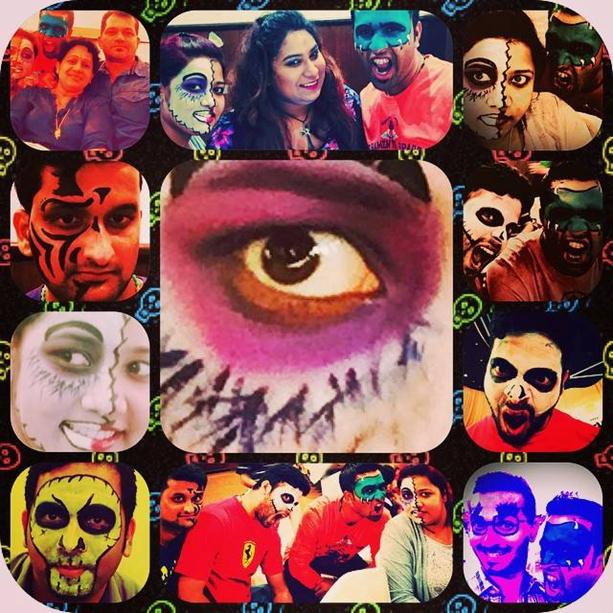 She has set an example by contributing exemplary talent of face painting for a charity drive during MCCP talent day held in the year 2014-2015, and was overnight popular for fascinating artistic face paints….Just an apt example that every youth has a power and thus should learn from her… 'Clinch the opportunity that knocks your door every time'….. this may frame your future being un-compromised and incomparable to any, standing tall in the crowd of competitive world. Youth is the power that strengthens' the church or the community… and Dynet is one such proven dynamite who has immensely contributed to the community or church activities, a "REAL YOUTH POWER'.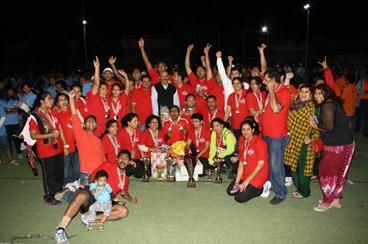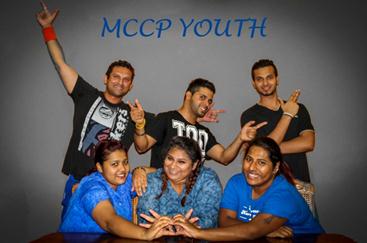 Yet another attribute of this youth is her love for the other living world, that is, animals. Dynet has been an animal lover since she was small.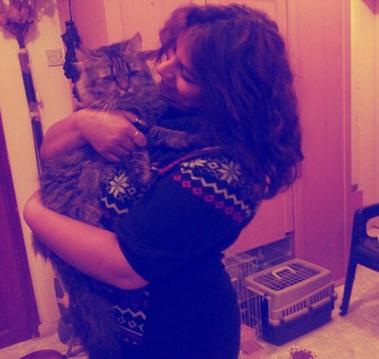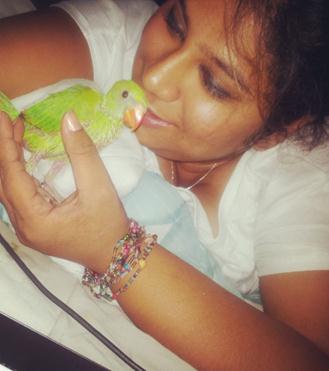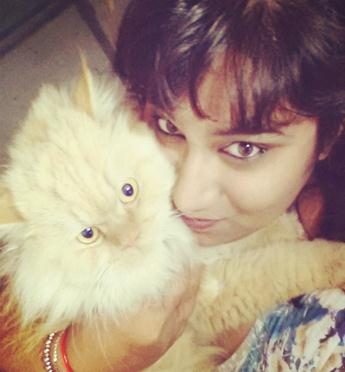 Growing up with pets around her, animals have become her obsession. She loves animals more than humans, If not animals her other fantasy world, are the books she reads. Her friends say "When she reads a book, she doesn't stop reading. She gets so engrossed that it is pretty much difficult to get her back into her life's reality. She becomes a part of that book so deeply that she forgets who she really is." Dynet says "Books make me escape the reality of my life, and who doesn't want that". People say Dynet's heart is a heart of innocence. Her capability to love is so immensely deep that she has no strength to hate anyone. Her other secret is her love for children;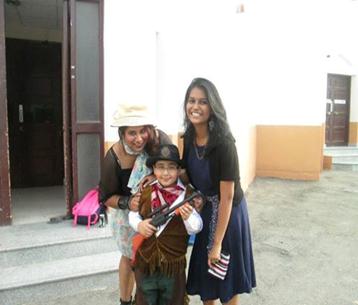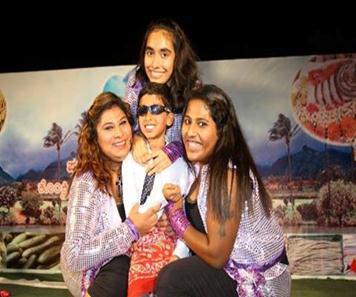 Dynet is the youngest Catechism teacher of our parish. Her catechism kids have been pampered so much, that they just want to be around her all the time.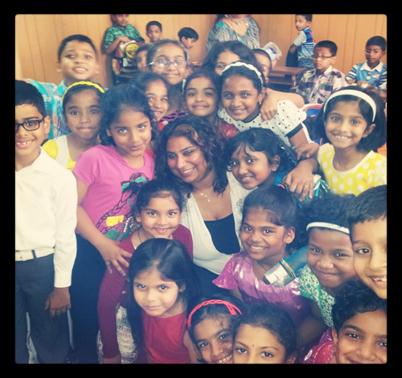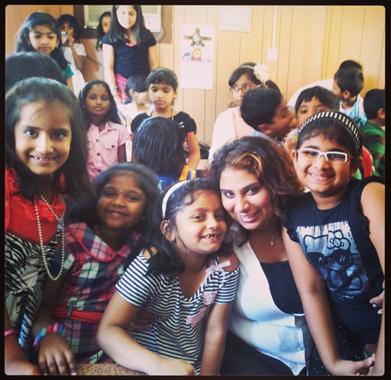 It takes a big heart to shape little minds, isn't it? Dynet has been one of the most active members of our parish. Her love for her religion is so deep, from being a lector, to an usher, member of the legion, and a part of different choirs, that her mum says she should just live in the church.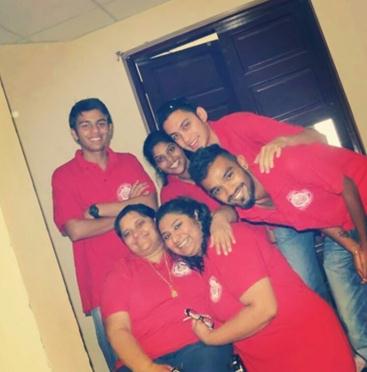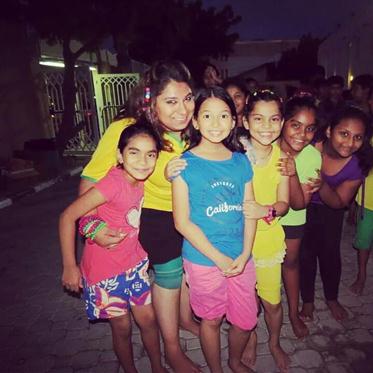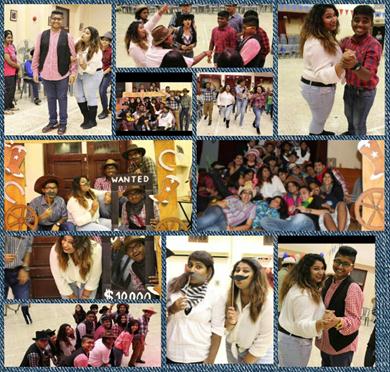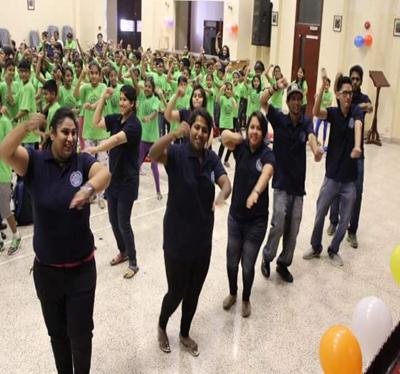 Summer Camp is another time to see Dynet's abundance in talents. She loves being among the youth and the children equally.

The Bible is Dynet's biggest strength. She says "the Bible has never let me down. I know that when people see me, they don't believe I'm a person of religion, but my attitude does not define my love for my religion".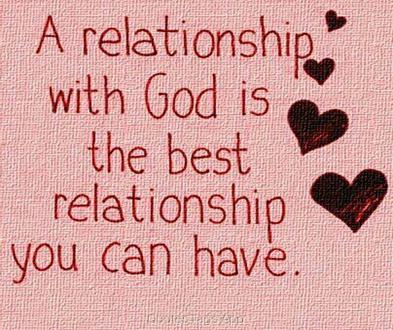 Dynet has been liked by all around her; her positive energy has got her a happy lucky life. She says "All our lives have problems, but it is all about putting a smile and dealing with it. Not like we can change what is meant to happen, When there is my God watching over me, I ain't scared of anyone around me."

Other than co-scholastics, her love for her religion and being an animal lover, this youth is also a socialist, an environmentalist and a fashionista.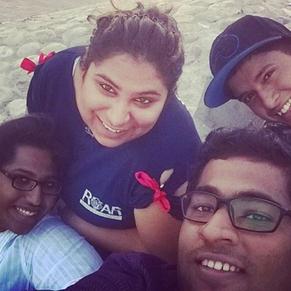 "I love making friends in the outside world, but when I go back home, I love being by myself". "I'm an environmentalist, I love gardening, taking care of nature, and I would rather sit alone in a garden than go out and have some fun". I love exploring too, going on long drives, visiting places, I love travelling.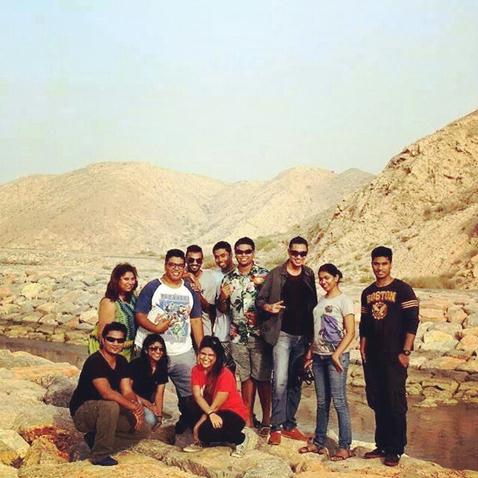 Fashion has been Dynet's big world, dressing up has always been her hobby. "Her room is filled with only clothes, bags, shoes and accessories, and off course her books too."- says her mom. "If I don't dress well, my mirror would feel so bad" says the youth. "Being well dressed, explains your attitude. Dressing up shows the seriousness of your life. Some people just don't like dressing up, but I believe, if you can't take the little things in life seriously, then where would you place the big things" "True that everyone thinks differently, but I love being my very own type". Like they say "We are just trying to find some color in this black and white world"
Dynet Fremcitha Fernandes has not only brought glory to her college, church and others, but also to her little family. Her mum says, "I feel so proud when people come and tell me that they wish their daughter was like my angel."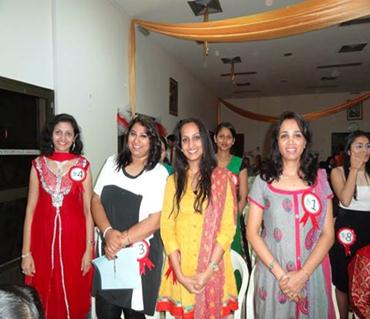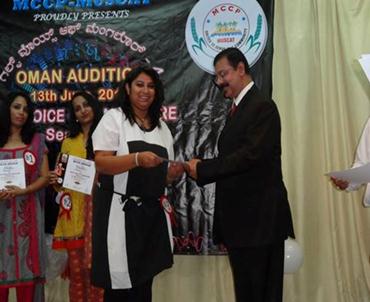 Another side of this youth is her passion for music. Dynet is one of the International female resident Disco Jockey of Muscat, completing her DJ course under one of Muscat's resident Dj; she has been DJing for many private and club events, till date.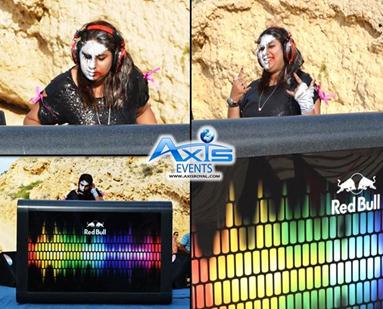 Other than all of the above, the youth has worked for different leading event companies in the Sultanate and also completed working as an intern editor in Muscat's biggest publishers, Muscat Press & Publishing Co.

Dynet says "I wanted to be a journalist, but I also want to be so many other things, that I really don't know what I will be. But I know I will live all my dreams"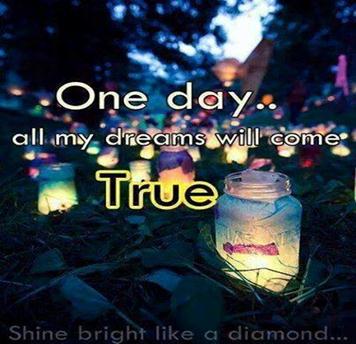 Her father says "We trust her, but sometimes we just don't know what she will end up being, but whatever she will be, she will always be our proud girl."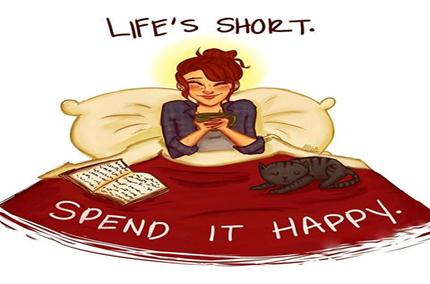 "I am in competition with no one. I have no desire to play the game of being better than anyone. I am simply trying to be better than the person I was yesterday"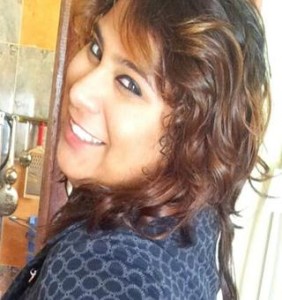 Dynet..a dynamite youth, is not just a come and go catholic, but is a Catholic using her numerous blessings one by one for the growth of the church and community… A power to motive and inspire every person she associates with.
Someone once quoted- "Don't ever be afraid to show who you really are, because as long as you are happy with yourself, no one else's opinion matters."   Personally me… has known Dynet as best reliable support system… anytime of the day and anytime of the situation, to meet crises management of any nature. I know, if Dynet around me… I am done with my assignment, well within the deadline! coz with a lil' guidance she can get the desired results, taking off the load on herself… that is the ability and dedication lies in her.  Keep going girl... Sky is the Limit.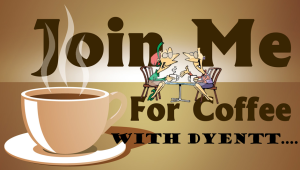 A chit chat with you Dynet… lets' chill at this time.. as we sip this coffee>>
Dynamite Dynet…..(blink blink…), I would like to know.. from where do you get that energy, that keeps you going and any time of the day…week… month.. year or season? I am just amazed..! yeah…!
I believe it is my will that keeps me going. I honestly am not a person that could sit and do nothing. I always want to do something more. I am never satisfied, I want more, and more is what drives me crazy. Obviously I could laze around, and I am very lazy, my parents are proof to that…but my laziness never gets in my way. I have always wanted to be bigger than today, and I believe I am, but there is always more, and trust me when I say this, pushing yourself ahead is what will let you discover yourself. I am a youth of responsibility, people trust me, and I would never let anyone down. "Create madness in your life, madness, as we all know, is a lot like gravity, all it takes is a little push".
Normally, every person idolizes… and try to follow that person??? I don't find anybody or recollect any one with such high voltage energy drive, or optimism in life>>> Who is that idol whom you follow on….?????
I don't think I have ever had an idol. Like Never. I have so many things that I love doing that I have liked people who do the same. I tend to learn from them, but never thought of anyone as an idol. From a very small age, I have wanted to dance, and write and sing and draw, and so many other things. Idols are probably not my thing. I respect and compliment extraordinary people and their talents, and it is hard work that gets them to do such beautiful works, and so can we if we take the next step ahead.
Tell me… who, or What inspires you? What is that killer instinct that never gives up…??
Aunty Pres…, listen…The fact that I want to do something more, gets me inspired. For real, I want to do so many things in life that I am always inspired. When I get an opportunity to do something, I do it, because why not… I read a lot and think a lot too. I find inspiration in everyday. I am fascinated, I love taking risks. I know that everything has a potential to fail, but the best part of it is the result. I don't care about what the world has to say, if my parents don't stop me, then who are you to. I don't care about the way it will turn out, true creativity is when you are playing with your thoughts, juggling your feelings, stepping out and bring raw material together, and living your life, LIFE is the most beautiful inspiration of all time.
Now… off late I have realized, the world is changing…. slowly but steadily!… the 'Y' gen has started realizing how important it is to be with family values, human values, community person inculcated with spiritual drive…A change is slowly coming across… More and More youth are getting attached in this knit of spherical world where one can carve a niche for themselves.  As a Youth..,How and why do you like to be a community person?
I have realized….Community is where you grow, you share your talents, make friends, and create memories, Sometimes good sometimes bad, mostly bad actually. I love our community, don't get me wrong, but there is so much judgment and bad vibes sometimes, that you just don't know why it exist. We are all from the same place, we are supposed to be a family, but there is a gap, I always wonder where that gap comes from, aren't we all supposed to build each other and actually help and be happy for each other, but you see, not everyone is happy about you reaching a higher level. Our people are competing against each other, and then we teach our children to grow in love. Whatever happened to being role models? Honestly I believe we are stronger together, it would be so much easier if we all loved and shared happiness rather than hurting someone. We are a community, we are a family, I love my family, that's why I love to give, because I know I have no fears, like I say, "My God has plans for me". "He will either catch you or he will teach you". Earth has no sorrow that HEAVEN cant heal.
Honestly sometimes I just want to leave everything behind and live a missionary life, all my friends think I'm crazy when they hear that, but why not. That is a life too right, and I believe a better one. I want to create a beautiful life for others, to show people what a little love can do. Drown others in love and feel the joy it will bring you. If someone hurts you, forgive, and love, let love conquer all things.
Would you like to give credit to anyone for your accomplishments? If any ? And Why ?
Firstly, Our Almighty Father, I know I am nothing without him. He has blessed me with abundance of talents, and has always protected and guided me. All things have been possible because of him.
I thank God for everything he has ever given and taken away from me. I will never give up on him because he never gives up on me. God is my place of safety.
Secondly, my parents, for bringing me into this world, and working with God to fulfill his plans through me. For making me independent, for teaching me how to love, for growing me up into what I am today, and for being the friend that everyone wants. They have been harsh on me and kind to me, but that is what I am made off today, I can stand up for myself, I can cry to the people I love and I can give. I am always ready to give.
Third I want to thank the people who believed I could not do anything, because if it wasn't for you, I would not push myself to extremes and discover how much stronger and capable I am, and to know that you don't matter to me. "I am ONE, the ONLY One who is capable of stopping myself. Only I can destroy myself, only my opinion to myself will ever matter."
You have been very generic in giving credit…Do not want to name any or be specific??? May be… as I assessed you by now… want to be diplomatic without hurting anybody… as there might be quite a few names adding  to the list…!???? and you fear… you may miss any, right??? Nevertheless… a final word from you???  a message to the youth generation of today?
It is everyone's right to express their opinion, and so is yours to DELETE and BLOCK such people. You have to do what makes you happy and what is right for you, nobody else is walking in your shoe. Make your own decisions, because at the end you are responsible. Lastly, just spread smiles and lots of love everywhere, because we all know the extinction of good has already begun.
"Just eat GLITTER for breakfast, and SHINE everyday."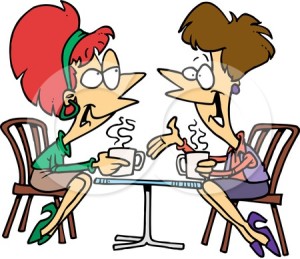 Dynet…It was a truly awesome time with you.
I am sure you will live by what you say …! and make your parents and people proud who mentored and guided you through, to become such a beautiful human being.  You are yet another interesting youth I have come across so far…..
Keep going Dynet… yes, there are no boundaries to accomplish our dreams in life… Go for it. Life is short…. so make it sweet.. and also a difference in one's life… that the purpose of living is accomplished.
All the best.. Dynet. 
The youth platform is open for all the MCCP Youth.  We will be privileged to feature such sharing that inspires and motivate and also portray our proud youth. Write to: [email protected] with your interest and profile for a personal interview.  Lets together, make a difference to the community, church, and at large to the world we live, so as to make it strong and powerful, because 'Youth is the Power'.
Dear Reader, Thanks for your time. Stay connected… until such time we feature another interesting youth. God Bless
…..Pres